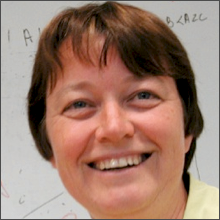 Ingrid joined Philips Research in 1987, and has been involved in various research areas since then: optimization of the optics of LCDs, characterization of the rheological behavior of liquid crystalline polymers, and the functional evaluation of personal care devices. 
Currently, she is noted for her expertise in the perceptive evaluation of display and lighting systems, a research area in which she bridges technology with human perception and needs. 
She is member of the Society for Information Displays (SID), and was chairman of SID's Applied Vision subcommittee from 2002 till 2007. In 2008, she became a SID Fellow and chairman of its European Committee. 
In 2005, she was appointed Guest Research Professor at the Southeast University of Nanjing (China) and Part-time Full Professor at the University of Technology in Delft (the Netherlands). 
In 2009 she received the National Friendship Award of China.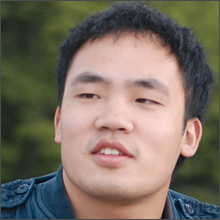 Dr Hantao Liu received his MSc degree from The University of Edinburgh (United Kingdom) in September 2005, with a Master's thesis on Computer Vision and Signal Processing. In October 2006, he started his PhD at Delft University of Technology (The Netherlands), with a project 'Objective Image Quality Assessment' funded by Philips Research Laboratories Eindhoven.
Since August 2012, Hantao works as an Assistant Professor (Lecturer) with the Department of Computer
Science at the University of Hull (United Kingdom).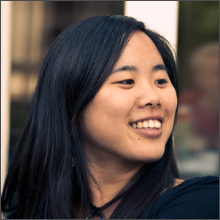 Sin Lin completed her M.Sc. degree in Media and Knowledge Engineering from Delft University of Technology in 2010.
For her graduation project she studied the use of auto-stereoscopic 3D displays in mobile devices, this project was conducted in cooperation with Motorola.
Currently she is conducting research on image quality evaluation of 3D video content. This project is a joint collaboration between Delft University of Technology, Intel and Arizona State University.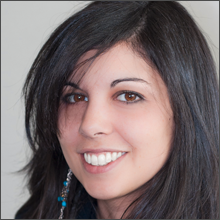 Judith Redi obtained the MSc in Electronic Engineering in 2006 from Genoa University, Italy. In 2007 she joined the Smart Embedded Application Laboratory (SEALab) of the Genoa University as a PhD student in Space Sciences and Engineering. Her PhD project was entirely funded by Philips Research and focused on the study and modeling of visual quality perception mechanisms. She also was a guest researcher at Philips Research Labs, Eindhoven, the Netherlands, in 2007 and of the Man-Machine Interaction group of Delft University of Technology in 2009.
In 2010 her PhD thesis "Visual Overall Quality Assessment: a perception-driven framework based on Computational Intelligence techniques" received the "best engineering thesis award" from the University of Genoa. In 2010 she was appointed as a post-doc at Eurecom research institute, where she focused on digital image forensics and 3D face recognition.
She is currently an Assistant Professor in the Man-Machine Interaction group of Delft University of technology, where her main research interests are Visual Perception, Image Quality study and modeling, Intelligent Lighting applications.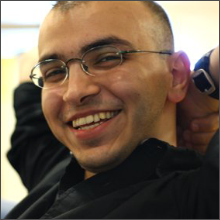 Hani received the MSc degree in Media and Knowledge Engineering from the Delft University of Technology in September 2007, where he currently works as a researcher.
His research interests include modeling human image and video quality perception, as well as employing Internet technology in educational systems.